Guelph Ontario Exhaust Fan Hinges Installation
[rank_math_breadcrumb]
Exhaust fan hinges are an important component in a restaurant environment because they help to regulate the airflow in the kitchen. The exhaust fan removes excess heat, steam, and smoke from the kitchen, which helps keep the air fresh and clean for cooking and preparing food.
Proper installation of exhaust fan hinges is essential for ensuring that the exhaust fan operates effectively and efficiently. If the hinges are not installed correctly, the exhaust fan may not be able to open and close properly, which can lead to a build-up of heat, steam, and smoke in the kitchen. This can create a hazardous and unhealthy environment for the staff, potentially affecting the food's quality and taste.
Likewise, exhaust fan hinges that are not properly installed may also be prone to malfunctioning or breaking down, leading to costly repairs and downtime for the restaurant. Therefore, it is important to ensure that exhaust fan hinges are installed correctly and regularly maintained to ensure optimal performance and safety in the kitchen.
Request an Estimate [Tap Here]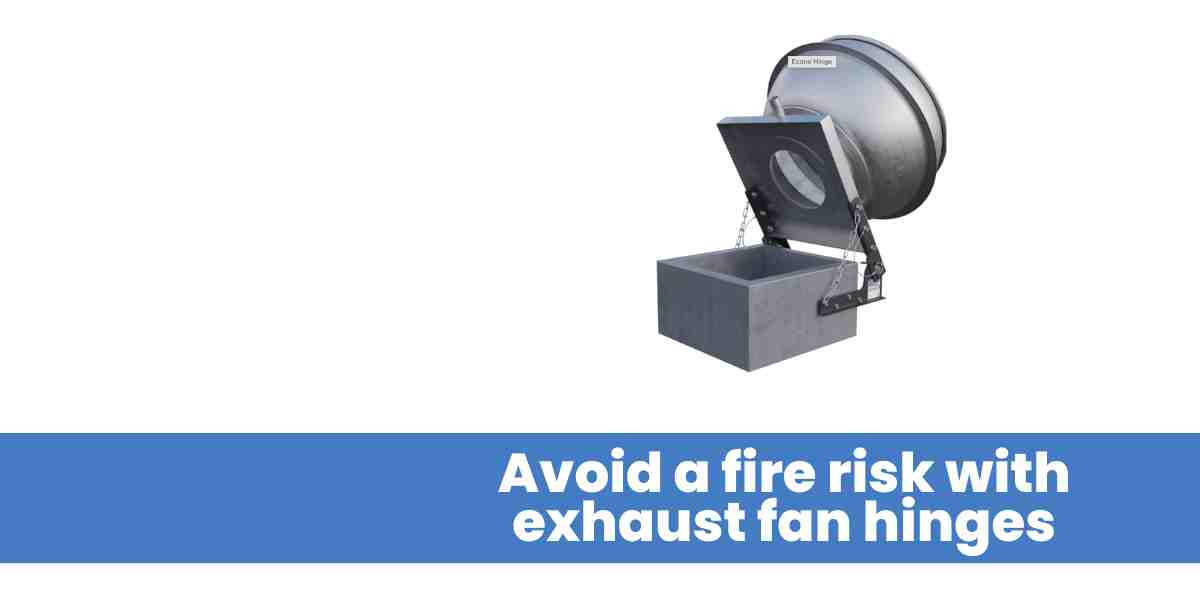 Guelph Hood Cleaning
Request an Estimate
Contact us today for your FREE WRITTEN
Kitchen Exhaust or Hood Cleaning Estimate.
tap here
Exhaust Fan Hinge Kit for Guelph Rooftops
A hinge kit for your exhaust fan situated on the rooftop makes it doubly convenient and safer to clean and service your exhaust fan. This kit comes with a bracket and multiple hinges designed to fit specific models of exhaust fans found in Guelph. The brackets in the kit allow for quick and easy installation, while the multiple hinges provide extra stability for an airtight seal.
The hinge kits also feature adjustable tension settings that make it easy to regulate the opening and closing of the exhaust fan. This ensures that the air is properly circulated in the kitchen, which keeps staff safe from hazardous fumes and vapours while providing a comfortable working environment.
Hire our qualified installers in Guelph Hood Vent Cleaning for exhaust fan installation. You can bet on us for your exhaust fan installation and maintenance needs. We are adept in installing your Guelph Ontario exhaust fan hinges and guarantee they will be safe, operational, and strong. Get a free quote from us right now!
Hinge Kit for Exhaust
Fan in Guelph
The hinge kit for exhaust fans in Guelph, Ontario, is the perfect choice to facilitate hassle-free installation and maintenance of your restaurant's fan system. Its simple setup process makes taking care of necessary tasks much more straightforward than ever!
The way it works is that the kit comes with adjustable tension settings which make it easier to regulate the opening and closing of the exhaust fan. This way, you can ensure that your staff is safe from any hazardous fumes or vapours while providing a comfortable working environment.
Moreover, these hinge kits come with brackets and multiple hinges designed to fit specific models of exhaust fans found in Guelph. The bracket is for quick and easy installation, while the multiple hinges provide extra stability for an airtight seal.
Exhaust Fan Hinge Kit Installation
The installation process for an exhaust fan hinge kit may vary depending on the specific type of kit and the model of the exhaust fan being used. However, there are some general steps that a professional or expert may follow when performing this installation:
Prior to starting the set-up process, it is essential for the technician to thoroughly read through the product manufacturer's instructions to guarantee that they possess all of the necessary items needed and are knowledgeable about how precisely this kit should be installed.
You must see that the workspace is clean and well-lit and that you have access to all of the necessary tools and materials. You must remove the old hinges from the exhaust fan and the ceiling or wall where the fan is mounted.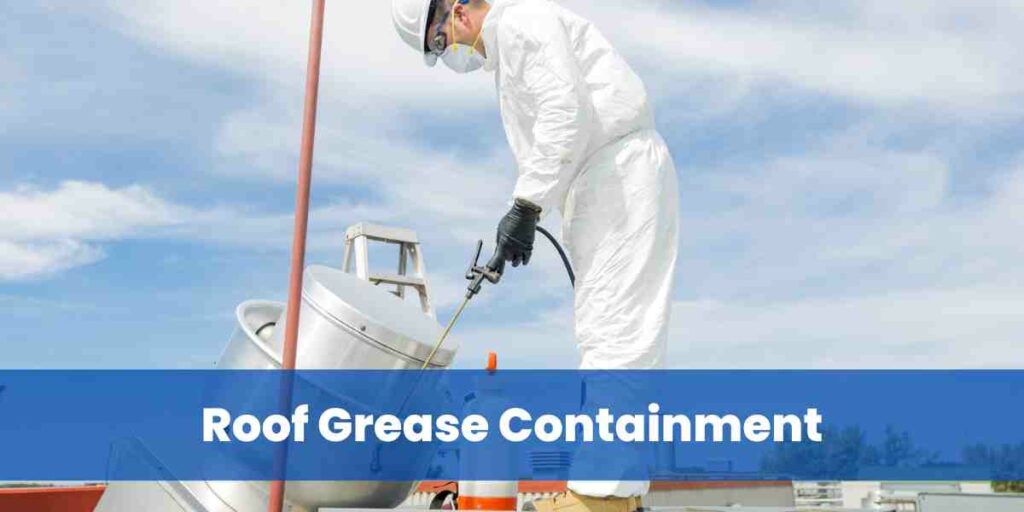 Tap to Call Now
The pros will install the new hinges according to the manufacturer's instructions, following any specific guidelines for attaching the hinges to the exhaust fan and the ceiling or wall. Once the hinges are installed, the professional should test them to ensure that they are functioning properly and that the exhaust fan can open and close smoothly.
The last step is to tidy up the workspace and dispose of any debris or materials generated during the installation process.
Exhaust Fans
There's one role in commercial kitchens that can never be overlooked: exhaust fans. With the potential to reduce airborne contaminants and prevent the spread of unpleasant odours, they are an essential component of any restaurant environment.
Modern exhaust fans come in a variety of models and sizes and can be installed both on the roof as well as inside buildings. The type of fan you choose will depend on a number of factors including the size of your kitchen, the type of food you serve and even the weather conditions.
Performing regular maintenance on your exhaust fan is essential to ensure that it runs optimally when needed. A malfunctioning exhaust fan could be a potential hazard, resulting in an increased risk of fire and health issues for those nearby.
Kitchen Exhaust Fan Hinge Kits
The installation of exhaust fan hinge kits isn't on a restaurant manager's priority list, yet it is a crucial element for the safety and security of your kitchen. With our expert team, you can have guaranteed safe installation of exhaust fan hinge kits in no time at all!
The first thing that we'll look for when installing exhaust fan hinge kits is the current condition of your existing fan. We'll then assess and troubleshoot any potential problems that may arise before installing a new hinge kit.
The kits we sell are designed to fit specific models of fans you can find in Guelph, so you won't have to worry about whether or not it will fit properly. Our team of experts can quickly and efficiently install the hinge kit, making sure that all the essential components are in place.
What does the exhaust fan hinge do?
An exhaust fan hinge is a mechanical component that is used to attach an exhaust fan to a wall or ceiling. It allows the exhaust fan to pivot or swing in a certain direction, typically up and down or side to side. This can be useful for directing the flow of air or for providing easier access to the fan for cleaning or maintenance.
Exhaust fan hinges are typically made of metal or plastic and are designed to be strong and durable, as they must be able to support the weight of the exhaust fan. They may be adjustable or non-adjustable, depending on the specific design of the exhaust fan.
Why should I have exhaust fan hinges installed in Guelph
The installation of an exhaust fan hinge corresponds to a specific safety protocol. It ensures that the fan is installed correctly and securely, so it won't become a hazard or create any unnecessary stress on its components.
Additionally, having your exhaust fan hinge professionally installed in Guelph also guarantees that you will benefit from the maximum efficiency of your exhaust fan, as it can be adjusted to suit different environmental conditions.
Let us do the honour of installing your exhaust fan hinge and you can rest assured that it will be done with the highest quality of workmanship. With our professional team, you won't have to worry about anything; just sit back and enjoy a safe kitchen environment!
Save time by having an exhaust fan hinge kit installed in Guelph, ON
The installation of an exhaust fan hinge kit in Guelph, ON can be completed in under an hour. If you are looking for a professional to install your exhaust fan hinge kit, choose Guelph Hood Vent Cleaning. We're Ontario's trusted experts in exhaust fan hinge installation and cleaning.
Access Panel
An access panel is an essential part of any kitchen exhaust fan installation. Access panels are used to provide easy access for maintenance and cleaning, ensuring that your system remains safe and efficient throughout its lifetime. Our team can quickly install the necessary access panels in order to ensure a proper installation of your exhaust fan hinge kit.
Exhaust System
The maintenance of an exhaust fan and its surrounding area is crucial for the safe operation of your kitchen. Our team can provide a full exhaust system cleaning to ensure that all areas are free from dirt, dust and grease build-up. This will not only help to reduce the risk of fire but will also keep your fans running optimally and safely.